Details:
Northshore Concert Band Winter Concert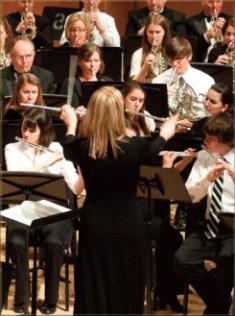 NESA Chicago invites all members to join us on Sunday, February 9th at 3pm for the Northshore Concert Band Winter Concert. Northshore Concert Band ("NCB") is a 100-member symphonic band that performs throughout the Chicago metropolitan area. Now in its 58th season, NCB has become internationally known and respected for its musical excellence, leadership in community music, and service to music education.
NESA Chicago is proud to say that one of our members, Kevin Baldwin, will be performing and we are excited to support him during this family friendly outing. After the show, those who would like to get to know the group some more may join us at Prairie Moon Restaurant for dinner and fellowship.
Details:
> Who: You, your family and friends, and the finest company of gentlemen in Chicago
> When: SUN | FEB 9, 2014 | Show Starts at 3pm, Meet at 2:30pm (meeting location TBA)
> Where: Pick-Staiger Concert Hall - Northwestern University (50 Arts Circle Drive, Evanston, IL 60208) Dinner at Prairie Moon Restaurant (1502 Sherman Ave, Evanston, IL 60201)
> Cost: $5/Person for concert. Dinner is on your own.
Registration deadline is Thursday, February 6th. Click "register" below to sign up now!